MIDDLE EAR CONDITION FORCES CELINE DION TO CANCEL MARCH, APRIL SHOWS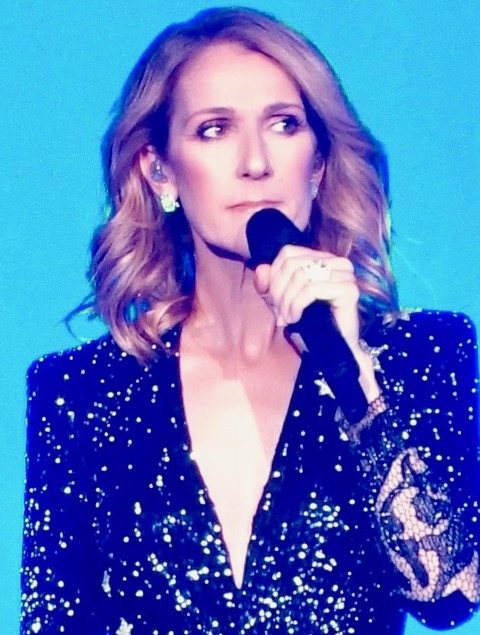 (CAPTION: CELINE DION SIDELINED BY HEARING PROBLEMS.)  Caesars Palace headliner Celine Dion had the following statement issued on Wednesday:
"We regret to inform you that the performances of Céline at The Colosseum at Caesars Palace scheduled March 27 through April 18 have been cancelled.
"Celine has been dealing with a condition in her middle ear known as Patulous Eustachian tube, which causes hearing irregularities, and makes it extremely difficult to sing. She has been experiencing this condition for the past 12-18 months but it has been successfully treated with various eardrop medications.
"During the past couple of weeks these medications have no longer been working to treat the condition, so she will undergo a minimally invasive surgical procedure to correct the problem.
"My luck hasn't been very good lately. I've been so looking forward to doing my shows again and this happens…. I just can't believe it! I apologize to everyone who planned to travel to Las Vegas to see my show. I know how disappointing this is, and I'm so sorry."
She is expected to resume performances at The Colosseum as scheduled on Tuesday, May 22.
Céline, Caesars Palace, and AEG apologize for any inconvenience this causes ticket holders.
Ticket holders for the cancelled performances should be aware of the following:
TICKET REFUNDS
Credit Cards – Orders purchased with a credit card for the cancelled performances will be refunded to the credit card used for purchase.
Cash - Those who purchased tickets with cash may present tickets at the original point of sale for a refund.
FUTURE PERFORMANCES
You may purchase tickets for a future performance of Céline at The Colosseum at Caesars Palace (subject to availability). Tickets may be purchased in person at The Colosseum at Caesars Palace Box Office, by calling 866-320-9763, or online at www.thecolosseum.com or www.axs.com.
TO BOOK NORM AS A KEYNOTE SPEAKER OR TO INTERVIEW YOUR GUEST OF HONOR AT YOUR PRIVATE OR CORPORATE EVENT, PLEASE CONTACT JOANNE DOWNEY AT WWW.JOANNELVCELEB@AOL.COM