JARREAU GESTURE NOT FORGOTTEN BY FAMILY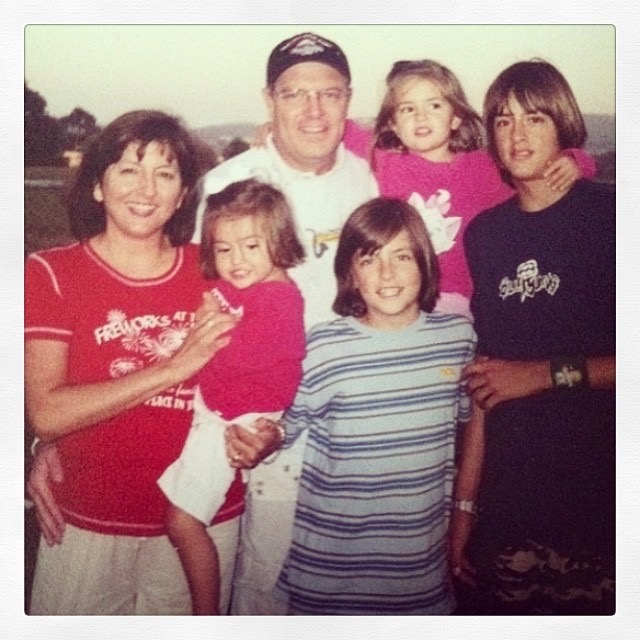 The crushing news arrived Sunday when Craig Boyens' kids began texting him. His family had lost an icon. Legendary jazz musician Al Jarreau had died.
Eleven years ago, Boyens' wife, Lisa, presented Jarreau with a dozen red roses after his opening song at the Suncoast, the night before Thanksgiving in 2005. Jarreau thanked her and kissed her on the cheek.
During Jarreau's second song, she told her husband her face was numb.
"I was kind of holding her hand and there was nothing there. I go find someone to help and they put her on a gurney," said Boyens.
While waiting outside the theater, he remembers standing in shock amid the sound of slot machines.
"They put us in an ambulance and take us to Summerlin Hospital," he said.
After a wait that seemed like an eternity, Boyens said a nurse came out and said, "Your wife has had a catastrophic event and there's nothing we can do for her here."
Another ambulance delivered the Boyens family to Desert Springs Hospital, across town, "after a ride down 95 in dead silence," he recalled.
His mind was reeling. "She never drank, never smoked, she exercised. She was five feet tall, 90 pounds," said Boyens.
At the hospital, he called neighbors and asked that the Boyens' two boys, Bailey, 10, and Bentley, 13, be brought to their mother's room. The Boyens' daughters, Ava and Chloe, were 3 and 5, respectively.
"They put us in a waiting room, but it wasn't like a public waiting room. Just myself, the boys and the neighbors, just waiting for surgery," he said.
"A nurse comes in and says there's a phone call for you. I had no idea where I was so I couldn't figure out who could be calling me. The nurse said, 'There is a man calling for you. He says his name is Al Jarreau.'
"I pick up the phone and it is Al Jarreau. He said, 'I know something happened to your wife,' and he wanted to know if it would be OK if he came to the hospital on Monday."
Jarreau showed up on that Monday, holding a rose from the bouquet Lisa had given him.
"They have her hooked up," said Boyens, "and he holds her hand and starts softly singing to her."
When the visit ends, Boyens said he gave Jarreau a hug and a kiss on the cheek. They exchanged telephone numbers.
Lisa Boyens, 39, never regained consciousness, "not from the moment she said her face was numb," he said.
For the next 11 years, Craig Bowens received check-in calls from Jarreau.
One of the best calls was a year after Lisa's passing, when Jarreau invited the entire family to his Las Vegas show.
Afterwards, he gave bouquets of roses to Boyens' daughters and then gave the Boyens the roses Lisa had given him on that fateful night.
"He had them specially dried," said Boyens. "We still have them on the mantle."
Boyens, who moved to a Salt Lake City suburb to keep his family closer together, remains in awe.
"That he would take it upon himself to track me down at the hospital and then come to the hospital and sing to Lisa," he said.
Boyens said he hasn't dated since his wife died "because I've already had my true love."
"To have a special relationship with Al Jarreau, well, we were blessed to have that man on earth. That was the greatness of Al Jarreau," he said.
THE SCENE AND HEARD Longtime Las Vegas headliner Carlos Santana has stirred up a controversy by suggesting Beyonce is more of a model than a singer.
His comments came during an interview with the Australian Associated Press, while discussing Adele's huge night at the Grammys.
Santana was quoted as saying, "I think Adele won because she can sing, sing." He added, "With all respect to our sister Beyonce, Beyonce is very beautiful to look at and it's more like a modeling kind of music. She's not a singer, singer, with all due respect."
Hours later, he issued a statement saying his comments were "regrettably taken out of context." He said he has "the utmost respect for Beyonce as an artist and a person."
He was doing an interview for upcoming shows in Australia and New Zealand.
SIGHTINGS WWE superstars Sasha Banks, Summer Rae and Emma, at Marquee nightclub at The Cosmopolitan on Monday.
THE PUNCH LINE "The funniest place to be on Valentine's Day is the drugstore line at around 7 p.m. The only place you'll see desperation like that is at a casino in Vegas, standing in line at an ATM." – Late-night host Jimmy Kimmel.