Star chef Jose Andres hamming it up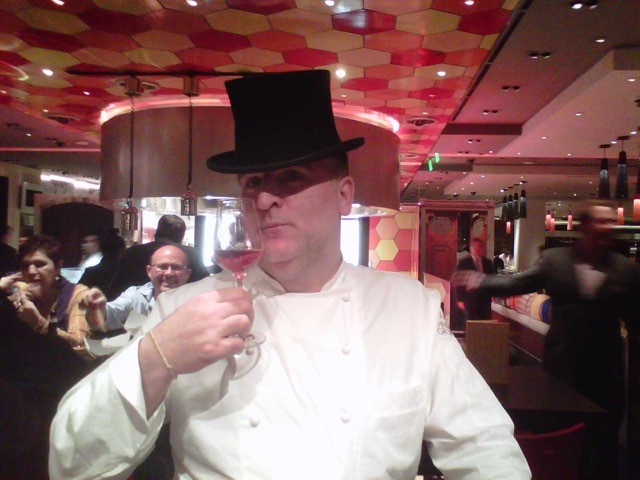 The culinary world is watching how the high-stakes legal battle plays out between star chef Jose Andres and president-elect Donald Trump. Andres' restaurant empire includes three Las Vegas eateries: Bazaar Meat at SLS along with Jaleo and China Poblano at The Cosmopolitan.
The Spanish chef had teamed up with Trump to open Topo Atrio in the new Trump International Hotel in Washington, D.C., a $200 million makeover of the Old Post Office Pavilion with a prime location on Pennsylvania Avenue.
That deal fell apart when Andres slammed Trump after his June 2015 campaign-opening remarks about Mexicans being rapists and drug dealers.
Andres, a native of Spain, withdrew from the restaurant project in protest after Trump's anti-immigrant statements.
Trump sued for breach of contract and will be deposed a few weeks before his inauguration on January 20.
The squabble has pulled a number of other high-profile chefs into the vortex. Several turned down overtures by Team Trump to put restaurants in the D.C. hotel.
When Trump lured celebrity chef David Burke, who had a restaurant at The Venetian from 2007 to 2010, to Washington, D.C. after Andres' departure, Anthony Bourdain slammed Burke. Bourdain also vowed he would never eat any Trump restaurant.
In a Dec. 22, 2016 tweet, he wrote: "I am not 'boycotting' anything. I choose to not patronize chefs who tacitly support deporting half the people they've ever worked with."