NEVADA SPCA'S "PET OF THE WEEK"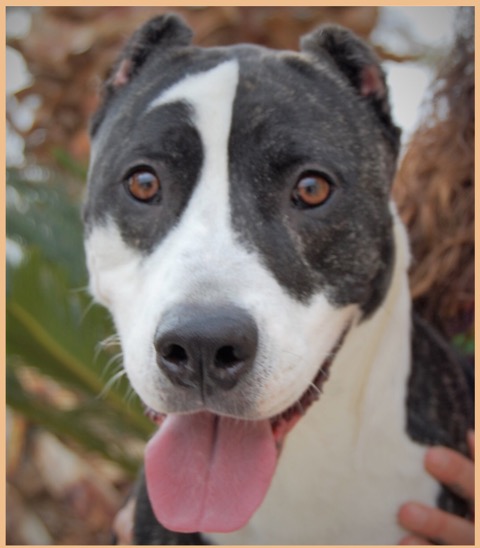 If Wanting To Be Your Trusted Companion Is A Crime Then I'm Guilty As Charged! Hello there kind and caring people! My name is Bugsy and it would be a dream come true if you adopted me today!
I came to the Nevada SPCA when my previous humans family dynamic changed and they no longer could fit me into their equation. Despite the confusion and turmoil that it would cause anyone I am still very sweet and affectionate.
I can be a bit unsure with new people but once I know I can trust you my true personality shines! I'm not a big fan of a collar and leash but put a harness on me and I am ready to go walkin'!
I'd love to be your one and only but if you have other doggies there's a chance I may enjoy their company so PLEASE bring them with you so we can meet in person. I'd love to be part of your family especially if you have children that are mature, older and have a gentle nature about them.
Show me that I deserve to be loved too by adopting me today!
(male -2yrs - pit bull terrier mix)
If you would like to contribute to the care and well being of Bugsy and our other animals please click here to donate: https://www.razoo.com/organization/Nevadaspca
Nevada SPCA 4800 W Dewey Drive Las Vegas, NV 89118 702-873-SPCA - shelter