NEVADA SPCA'S "PET OF THE WEEK"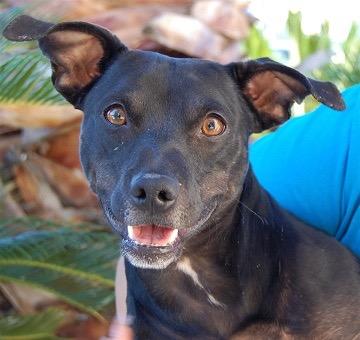 Greetings fine folks! My name is Pete and it would be a dream come true if you adopted me today! I have been at the Nevada SPCA for some time now and everyone here is very impressed with the progress I have made. When I first arrived it was super hard for me to trust people but now I beam with joy and excitement when the staff and volunteers take me out of my kennel for walks and play time.
I know there is a patient and caring person that will bear with me while we get used to each other and not be deterred if it takes several meet and greets for me to feel at ease.
The staff believes that in my short life most of it was spent fending for myself against the elements and other animals and that may explain why I have a tough time getting along with other doggies and am guarded when meeting people for the first time.
I would love to find an ADULT-ONLY home where I can be the ONLY DOGGIE so that I have the best opportunity to continue to improve.
If you put the time in I promise you won't be disappointed!
(male - 2yrs - dachshund/mini bully mix)
Nevada SPCA 4800 W Dewey Drive Las Vegas, NV 89118 702-873-SPCA - shelter