NSPCA'S "PET OF THE WEEK " - PANDA BEAR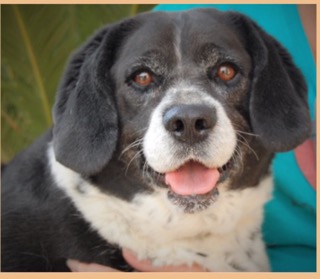 Whole Lotta Love Coming Your Way If You Adopt Me Today!  Greetings! My name is Panda Bear and I'm a rolly polly bundle of love looking to go home with you today!
I love the attention and affection from people and pride myself on my easy going nature. If you've got the treats I've got the time!
Granted, I know I can use to lose a few pounds and I know the wonderful person that adopts me will be responsible with distribution of said treats and that is just fine by me, as I know slimming down is in my best interest.
I am expected to do well with other medium size doggies AND kids so please bring down the whole fam (including four legged ones) to meet me in person! Adopt me today so we can waddle out of here together!
(female - 9yrs - Beagle mix)
If you would like to contribute to the care and well being of Panda Bear and our other animals please click here to donate: https://www.razoo.com/organization/Nevadaspca
Nevada SPCA 4800 W Dewey Drive Las Vegas, NV 89118 702-873-SPCA - shelter