NEVADA SPCA'S "PET OF THE WEEK"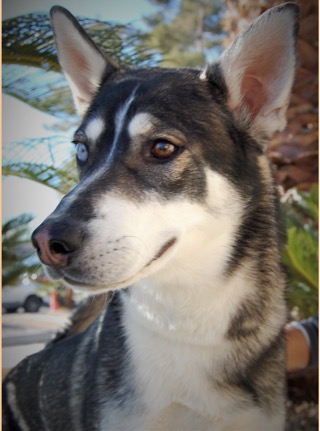 Show Me All This World Has To Offer! Greetings! My name is Dexter and it is crystal clear to me that I am the dog for you! I am super friendly and I have a lot of energy!
I'd love to find a human that can match my enthusiasm for life and adventure! I came to the Nevada SPCA from another shelter and I just know that an experienced and knowledgeable person will hurry down here and scoop me up!
I'm sure you are mesmerized by beautiful eyes, it should be noted that I have a cataract in my right eye which has caused it to go blind. It does not bother me at this time and I know my caring human will always keep it monitored to make sure it does not start to bulge or cause me pain in the future, and if it does will be sure to have it examined and ok with the fact that it may need to be removed.
It would be great to have you bring in any dogs you already have in the home so proper meet and greets can be conducted and it would most preferred that any children in the home be mature.
Show me all the love there is in the world and adopt me today!
(Male - 1yr - Siberian husky/German shepherd mix)
Nevada SPCA 4800 W Dewey Drive Las Vegas, NV 89118 702-873-SPCA - shelter