CHART-TOPPING HALSEY, CHANNELING HER INNER PLAYBOY...
Chart-topping Halsey, channeling her inner Playboy on Saturday (7-28) at Playboy's annual Midsummer Night's Dream party at Marquee Nightclub at The Cosmopolitan. She performed her set, which included the hits "Bad At Love," "Now Or Never," and "Closer," in front of a packed house. Hip hop star French Montana watched from the audience along with 4,000 other fans..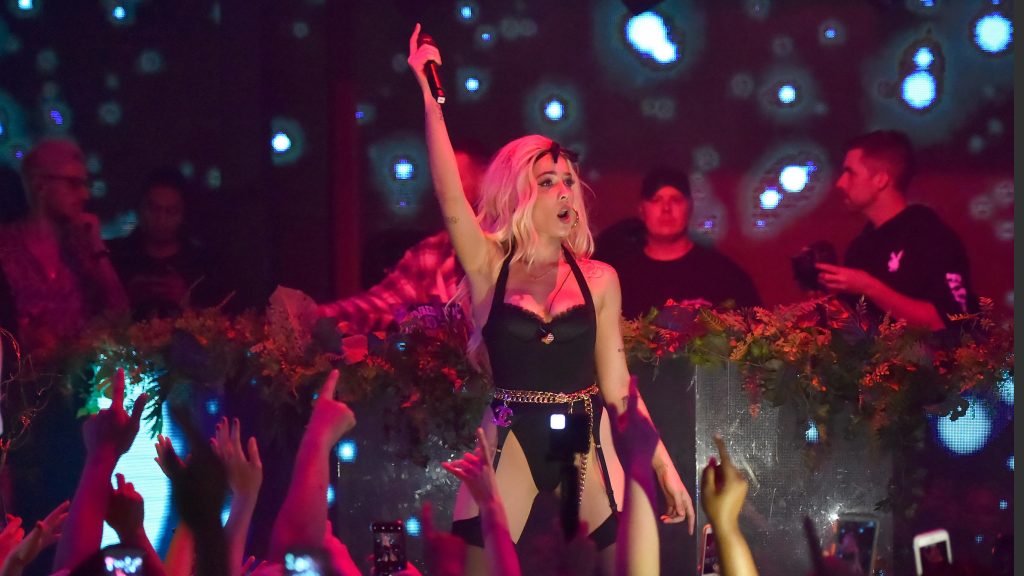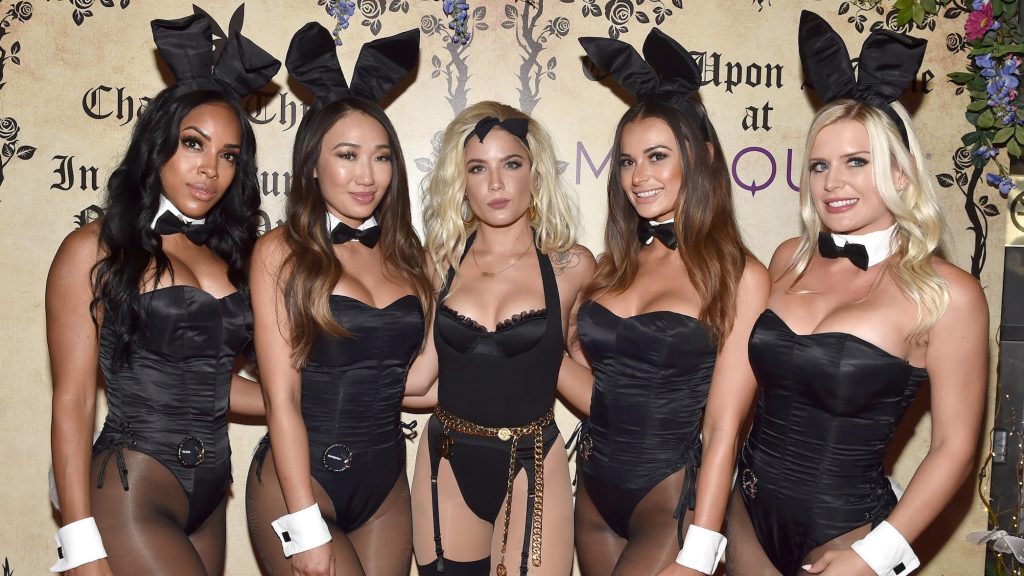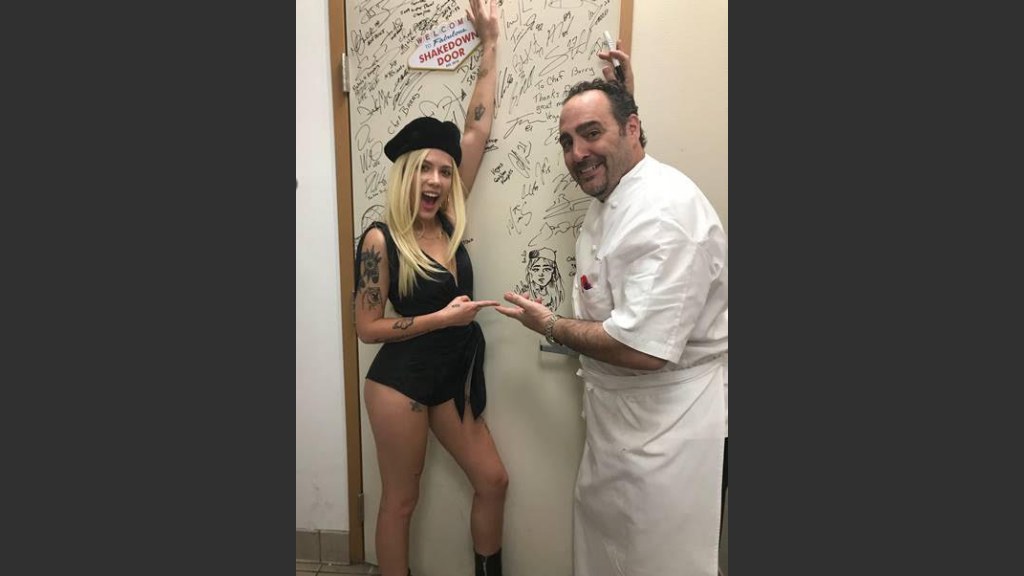 Halsey performing at Marquee. Photo: Dave Becker, Courtesy Playboy
Halsey, center, with Playboy bunnies. Photo: David Becker, Courtesy Playboy
Halsey, with executive chef Barry Dakake at Scotch 80 Prime (Palms) on Saturday after performing at The Pearl venue at the Palms. She autographed the "Shakedown Door," where celebrities leave their signatures. She joined 10 friends at the private Basquiat Room...
Six-time Pro Bowl safety Earl Thomas of the Seattle Seahawks, with a party of eight at Scotch 80 Prime (Palms Casino Resort) on Monday (7-23-2018). They got things started with a bottle of Dom Perignon before feasting on crab cakes, lobster bisque, filet mignons, dover sole, bison filets, and the steakhouse's specialty, certified A5 Kobe beef. homas has been embroiled in a contract dispute with the Seahawks and reportedly met with Raiders owner Mark Davis, saying "Come get me." According to reports, Thomas is selling his Seattle home...
Derrick Rose of the Minnesota Timberwolves, spotted at Topgolf Las Vegas (MGM Grand) on Thursday with his family...
Shaquille O'Neal made a surprise appearance at Beer Park at Paris Las Vegas on Thursday afternoon (7-27-18). He was immediately the center of attention. Fans and the bar staff flocked around him for autographs...
LeBron James created a stir at Sunday's NBA Summer League session when he showed up at Thomas & Mack Arena, triggering a standing ovation from Los Angeles Lakers fans. James, who signed with the Los Angeles Lakers two weeks ago, watched from courtside as the young Lakers routed Detroit. Wearing Lakers shorts and purple shoes, James hugged new teammate Brandon Ingram and exchanged pleasantries with his former coach Ty Lue before the Cleveland Cavaliers game in the Summer League competition. James didn't stay for the Cavs' game…