KILLERS RETURN HOME TO REJOICING FANS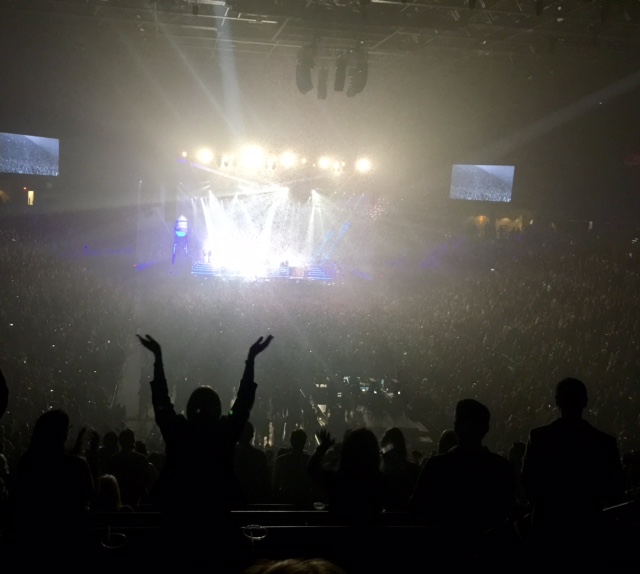 (CAPTION: IT WAS A GLORIOUS NIGHT AT MGM GRAND GARDEN.) PHOTO: NORM CLARKE The Killers were back in their happy place, where their breakout success began.
It was evident early on at the MGM Grand Garden arena on Saturday this was a LoveFest of locals who have enjoyed being part of the ride. They turned out in big numbers and cheered the many Las Vegas references and loudly sang along on most of their songs.
They showed up at the Killers' "Wonderful Wonderful" tour stop to celebrate the band's first album to top the Billboard 200 charts, their first studio album in five years. The maturity of frontman Brandon Flowers was on full display.
The Killers added iconic Vegas-centric imagery all night long, from Vegas Vic, the Luxor pyramid and the Welcome to Fabulous Las Vegas sign. It was a neon-splashed night.If you have lived in Las Vegas for any length of time,or just love coming here, this was a wonderful, wonderful experience.
TO BOOK NORM AS A KEYNOTE SPEAKER OR TO INTERVIEW YOUR GUEST OF HONOR AT YOUR PRIVATE OR CORPORATE EVENT, PLEASE CONTACT JOANNE DOWNEY AT WWW.JOANNELVCELEB@AOL.COM