NEVADA SPCA'S "PET OF THE WEEK"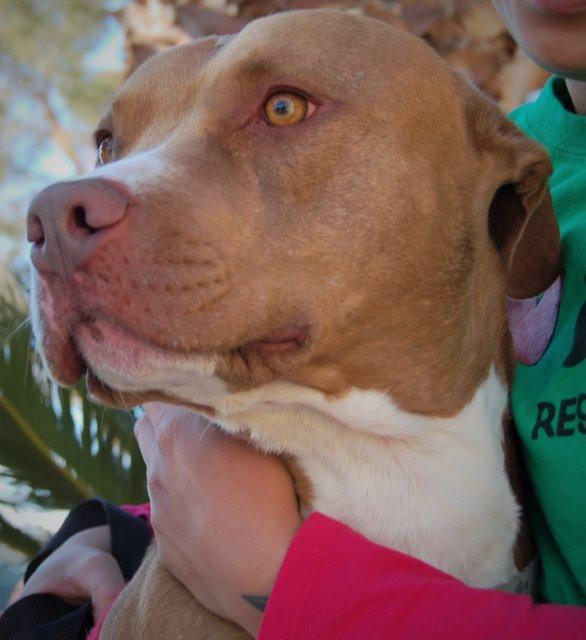 Help Me Be The Best Dog I Can Be! (male - 3yrs) How's it going everyone! My name is Mellow and I'm a playful guy that is looking for my forever home.
I have a lot of energy and I love putting it  to good use by playing fetch and if you're fond of two steppin' I make a great dance partner!
I do get a little protective of my toys especially around other "alpha" dogs such as myself so an experienced human would be great because I really do want to work on improving my manners.
I try to communicate the best I can and when I was in foster care I'd let my person know I had to go outside by going to the door and if that doesn't work I'll lick you face with great intent.
If you have other doggies it would be IMPERATIVE that you bring them in to meet me in person and any children in the home would be best if older and more mature as I am not a big fan of having lil' ones hanging on me.
Show me guidance and I'll show you love!
(male - 3yrs - pit bull terrier)
Nevada SPCA 4800 W Dewey Drive Las Vegas, NV 89118 702-873-SPCA - shelter